We Love Our Volunteers!
Pathways Church wouldn't be able to function without the commitment of hundreds of volunteers that serve each and every week! Serving others is one way you can help make a difference in someone else's life. Find a team that interests you, and sign-up to serve!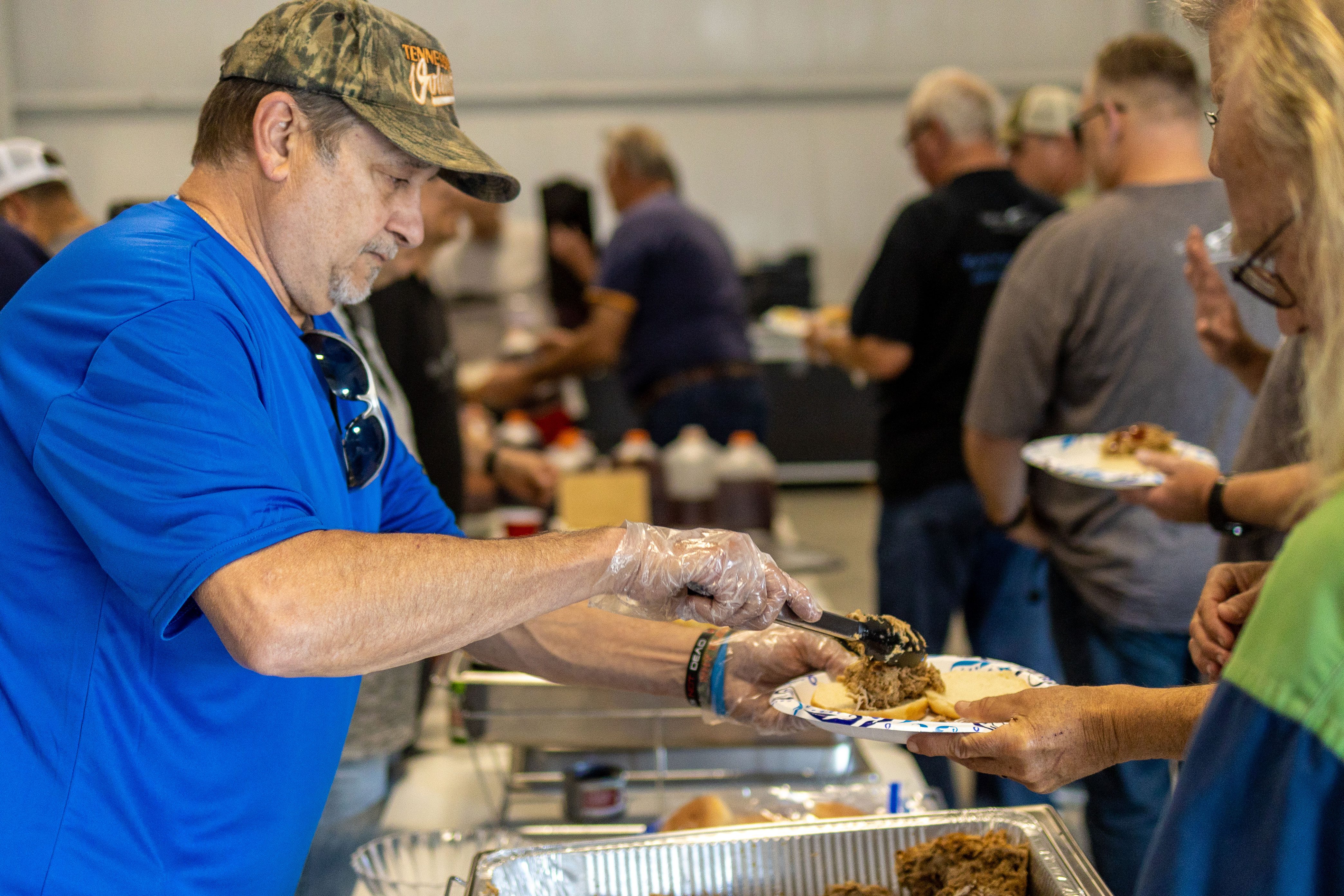 Children's Ministry
Be a part of a ministry that loves children and wants to show them that God is outrageously in love with them. Roles range from production opportunities to working directly with children and teaching them about Jesus.

Guest Services
First impressions are everything. Parking, Greeters, Ushers, Safety, Kidz226 Check-in, Coffee Bar & Guest Services Counter. If you have the gift of hospitality, and a passion to go the extra mile, this is the place for you to serve.

Office & Building Support
If you are available throughout the week during office hours, there are several areas in which you can get involved! This team includes grounds upkeep, maintenance / facility care & office help.

Outreach Ministry
"Love Like Larry" or L3 is the name of our outreach ministry. It is named in honor of Pastor Larry Freeman, one of the founding pastors of the church & a man who knew how to love others. This ministry serves in a variety of roles throughout the year from donation drives to feeding the homeless.

Production Ministry
The team 'behind the scenes'. This team utilizes technology to set the tone for services & special events. This ministry helps to capture the services & special events in various forms, in order to reach as many people possible. Our production ministry is the lifeline between campuses and carries the services around the globe.

Special Events Team
This ministry team helps to host community-wide festivals & on-site events. These events simply could not happen without the help & support of our volunteers. It is the goal of this ministry to make all who attend feel loved & welcome.

Student Ministry
Working with students can be one of the most challenging ministries, but also one of the most rewarding. Leaders are needed on a weekly basis, to build relationship with teenagers and help them grow. There are opportunities to serve on special occasions as well.

Worship Team
Help set the tone for each worship experience. This team is comprised of people who love to act and sing. From short sketches to full-length productions. If your gift is in music, you may be used as part of this ministry.
Ready to Volunteer?
Complete the form below and someone will contact you shortly with more information.