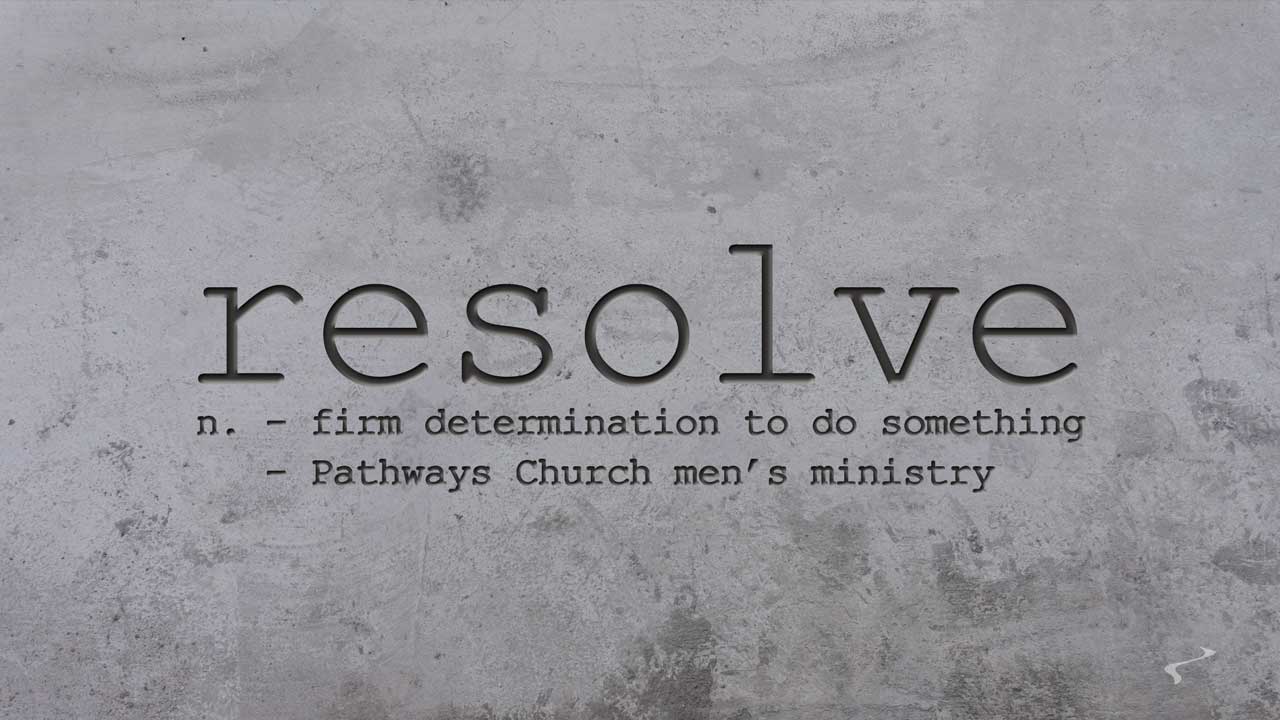 What is mens ministry | Resolve?
RESOLVE is the men's ministry at Pathways Church. This word was chosen specifically because of its definition, which is "a firm determination to do something". In the case of the men of Pathways, we are determined to live for Christ. In a world that tells us to live for everything else, it's important to have help. That's what the Resolve ministry is about; guys meeting other guys with like-minded goals, to help each other through this one and only life.
Prov 4:26.
Give careful thought to the paths for your feet, and be steadfast in all your ways
Contact Resolve
We'd love to hear from you!